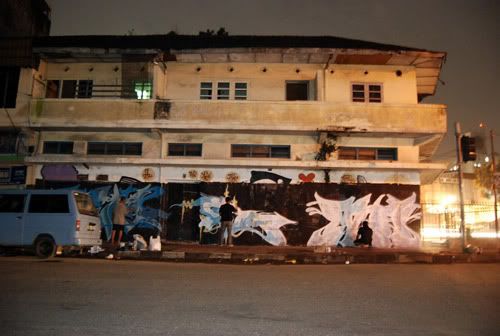 Last Saturday, Jakarta's most infamous squad
Artcoholic
visited Bandung to enjoy their long weekend and of course do some painting.
Yeah
,
Rest
and
Muth
did theirs first that night.
Yeah
Rest
Muth
And on a sunny Monday morning I joined the the wall and painted Edor.
Do visit again for the full wall because Bandung's
yellowest
creature is gonna join and play too (soon). Wink!