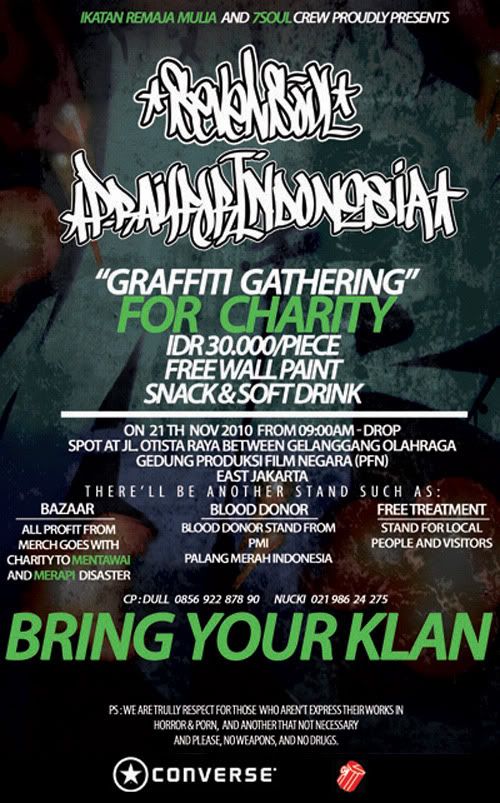 On the 21st of November, graffiti writers and street artists from all over Indonesia will gather in one big wall and do a production at a charity event. The money gathered will be donated to the people of Mentawai and Merapi.*
Time and Place:
Sunday 9am, 21 November 2010 at Jl. Otista Raya, Jakarta Timur.
Guests:
Respecta, Artcoholic Squad, FAB Family, Toter, Popo, Darbots, Arks, Ras, Prophagraphic, Yzrl, Eato, Ifdar, Monsta Jam, TTC, MBC, FTB, Bekasi Writer Team, and lots more!
So come and join this good cause and
"Pray For Indonesia"
*organized by Ikatan Remaja Mulia and 7Soul