I will be giving out 'Purple Haze' t-shirts for free to whoever paints an Edor on a wall. Feel free to explore and imagine. It can be the original Edor or your very own version of Edor.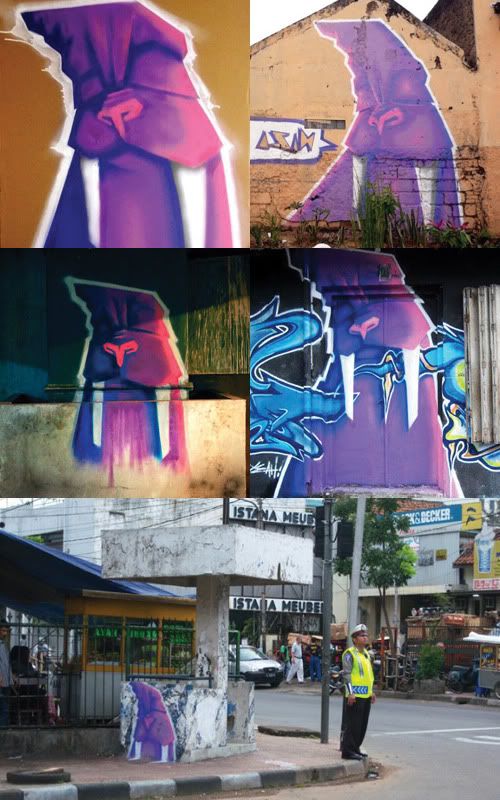 RULES:
- Must be on an outdoor wall.
- Medium must be either wall paint, spray paint or wheatpaste.
HOW TO SUBMIT:
Email me a photo of your Edor to stereoflow@yahoo.co.id
-or-
Post it on Stereoflow's facebook page. [
link
]
Don't forget to write your NAME, ADDRESS, PHONE, and SIZE in your email. Once I've got it, I will also send it to you for free.*
Hurry, the tees are running out! I will not be making anymore Purple Haze t-shirts in the future. Good luck!
*Free shipping inside Indonesia only.