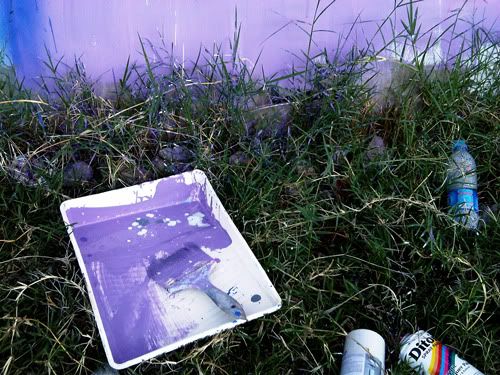 A graffiti session with
Cheztwo
(FAB Family),
Netic
(MASE), and MUTE (
Noah
,
Kumkum
,
Bedlam
). This was the second time that Netic and I painted together and I just love the kid's style. Cheztwo suprised me with his 'Full Action Burger' that made me wanna bite it! The Mute brothers also rocked the spot. The three dimensional world by Noah with Kumkum and Bedlam's smooth characters. A great afternoon it was. Happy Eid and Happy Holiday Everyone.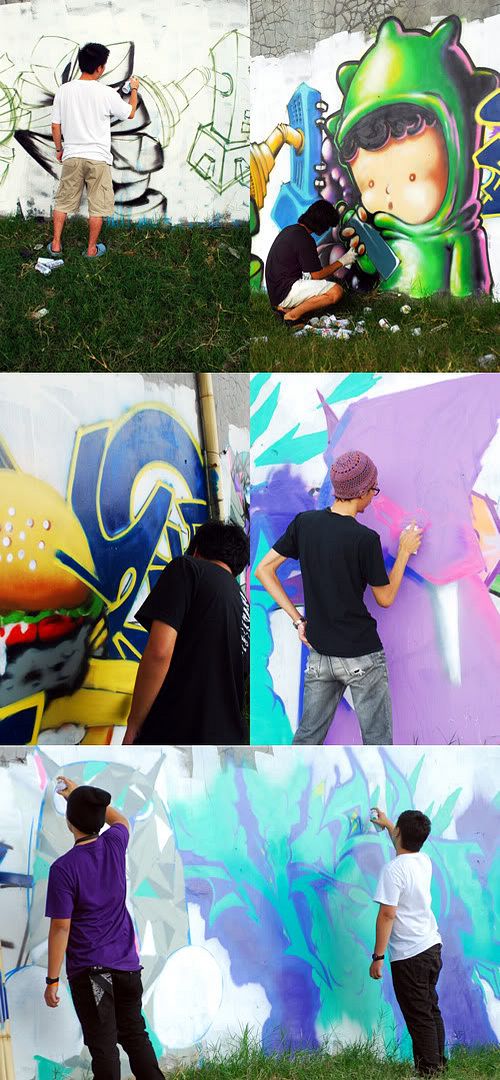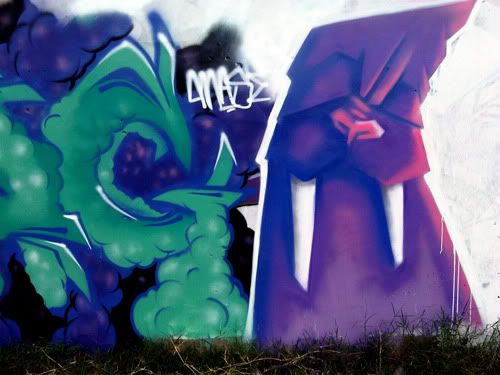 Fullwall L to R:
Noah x Kumkum x Cheztwo x Bedlam x Netic x Stereoflow
(Click the fullwall picture above for larger view)
Thanks to Kumkum for the pics.