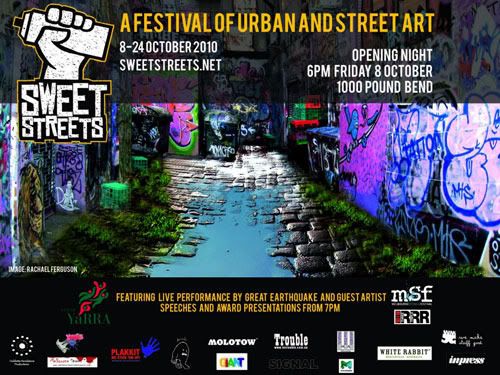 It's finally here! The Sweet Streets Festival opens tonight Friday the 8th October with an awesome party at 1000 Pound Bend.
It's your first chance to see the works in the award show, as well as find out the winners of this years prizes. You can also grab a festival program on the night to find out what other events you can get involved with!
The night starts at 6pm, with live performance by Great Earthquake and guest artist. Speeches and formal announcements will happen around 7pm. Then lets all kick back and party the night away with Dj Mike Zun!
This is a free event and perfect way to spend your friday night. So if you are in Melbourne, come on down and bring your friends to celebrate the opening of Melbourne's street art event of the year!
Source:
sweetstreets.net